The 'Notorious' Conor McGregor is perhaps one of the biggest MMA stars in history. With his quick rise to fame after winning his first 7 fights for UFC, he quickly became a fan favorite. In addition, he is famous for his impressive boxing skills, which resulted in 6 knockouts out of those 7 fights. This success helped him make history as the UFC's first double division champion.
However, in recent years, McGregor's performances have been a disappointment. He has not been able to reach the heights of his former glory. What's more, significant losses to Khabib Nurmagomedov and Dustin Poirier have raised questions about his legacy.
ADVERTISEMENT
Article continues below this ad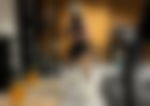 Recently, McGregor has been recovering from a leg break and has been working hard to bounce back. But a recent video of him training slips, head movement, and reflexes, has fans worried that he might be getting slower.
Conor McGregor has slipping reflexes?
The former UFC double division champ, is famous for his impressive boxing skills. However, recent footage of McGregor training has got fans worried about his agility. A video showing McGregor training slips, head movement, and reflexes has raised concerns about his ability to perform in the ring.
Here's what the fans had to say:
A fan said: "Wish his footwork was faster in transition…his legs are targets"
Another fan had the same opinion: "He looks even slower than he was before and he looked slow even before the injury"
Whilst one fan said: "He's always had great head movement. The issue is his footwork has gotten worse & worse over time. They're such easy targets for kicks which then makes him an easy target up top."
Some fan shares his concnern: "I just hope his titanium shin bone doesn't hinder his movement so much"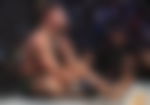 Whilst one fan asks him to shift his focus: "We need cardio more cardio brother"
A fan said: "Man hes lookin slow and old now. His style is about speed and precision and as a 34 year old he might be better off in welter weight as long as his power able to keep up there…."
Another fan said: "Wow thats slow, i hope he can get back near to his old form again"
One fan said: "Flat footed and stuck in the mud as he has been since 2018. He's doomed."
Many fans are now questioning if McGregor's age and recent injury have affected his abilities in the ring. Moreover, a Retired UFC lightweight and current commentator has his own concerns about the Irish superstar. With his next fight looming, McGregor will have to prove to his fans that he still has what it takes to be a champion. The pressure is on for the Notorious one to show he can still pack a punch and regain his former glory.
Felder's Foresight: Will McGregor's Comeback Be a 2023 Knockout or a Missed Punch?


Read More: 'Wow That's Slow': 34-Year-Old Conor McGregor's Training Footage From the Gym 2023-01-13 13:18:00