While playing at Baylor, Matthew Mayer was known for his hair. He rocked a mullet on the way to winning the 2021 NCAA Tournament with the Bears.
Mayer's mullet didn't make it to Champaign. 
He entered the 2022 NBA Draft after his fourth year at Baylor, and the long hair went away.
"I already cleaned it up for the draft process," Mayer said on "The Matt Mosely Show" on May 27, 2022. "I don't have a mullet anymore, so it might be professional Matt now."
Height: 6 feet, 9 inches
Weight: 225 pounds
Age: 23 years old
Birthday: Sept. 23, 1999
Hometown: Austin, Texas
High school: Westlake High School in Austin, Texas
Parents: John and Ellen Mayer
Find out three more things to know about Illinois Fighting Illini men's basketball forward Matthew Mayer.
Why did Matthew Mayer leave Baylor, transfer to Illinois?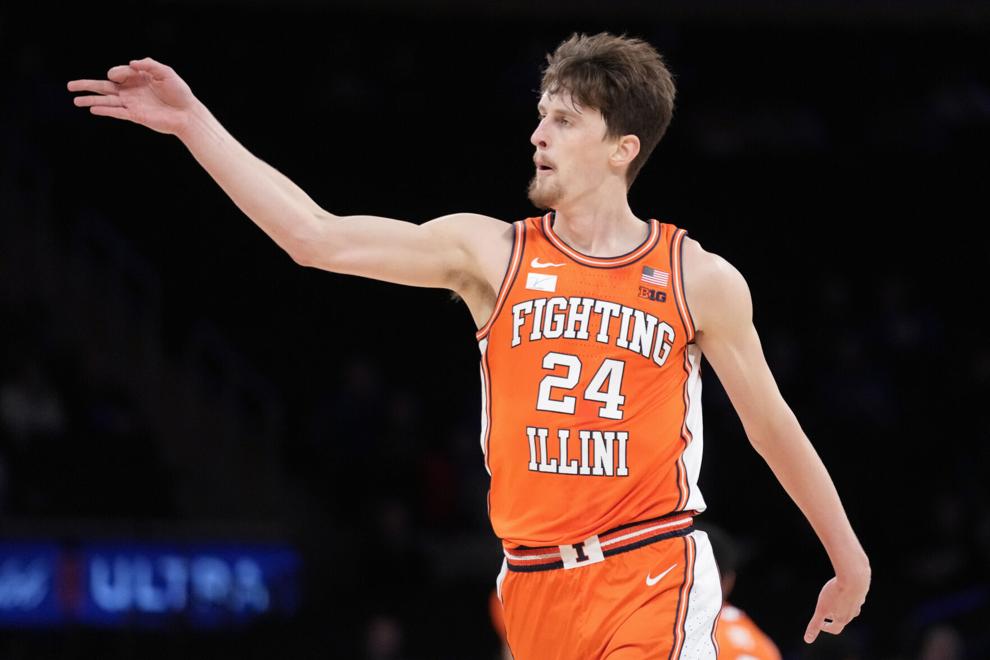 Matthew Mayer decided to enter the NBA Draft after the 2021-22 season at Baylor. He attended an NBA Draft Combine and decided to return to college for a fifth season, but the college wouldn't be Baylor.
Mayer decided to continue college playing for the Illinois Fighting Illini. He explained why he left Baylor on "The Matt Mosely Show" in May 2022.
"I only played 15 minutes a game that year (Baylor won the national championship), so I felt like I had more to offer," Mayer said. "This year (the 2021-22 season) was somewhat similar. I played more like 23 minutes a game, and that was great. But my shooting numbers were down, obviously, but I thought I made a huge impact on the defensive end."
On his Illinois bio, Mayer said the reason…


Read More: 3 things to know about the Illinois basketball forward, Baylor transfer 2023-01-18 14:58:00