I don't know it for a fact, but I'm pretty sure Serena Williams doesn't just go around sliding into people's DMs all willy nilly. So if you see her name pop up on your phone (and you know it's not one of your friends trying to play a trick on you), you should feel pretty damn special. And you can probably understand why even The Little Mermaid star Halle Bailey was overjoyed to get a personal message from Ms. Williams herself.
Producer Will Packer Compares Chloe Bailey to Beyoncé | Securing the Bag: Part 5
The actress and singer shared her super sweet story on @instagram's latest episode of SEEN, their new video series in which Gen Z celebrities and creators share stories about how everything from friendships to creative collaborations have blossomed out of their DMs.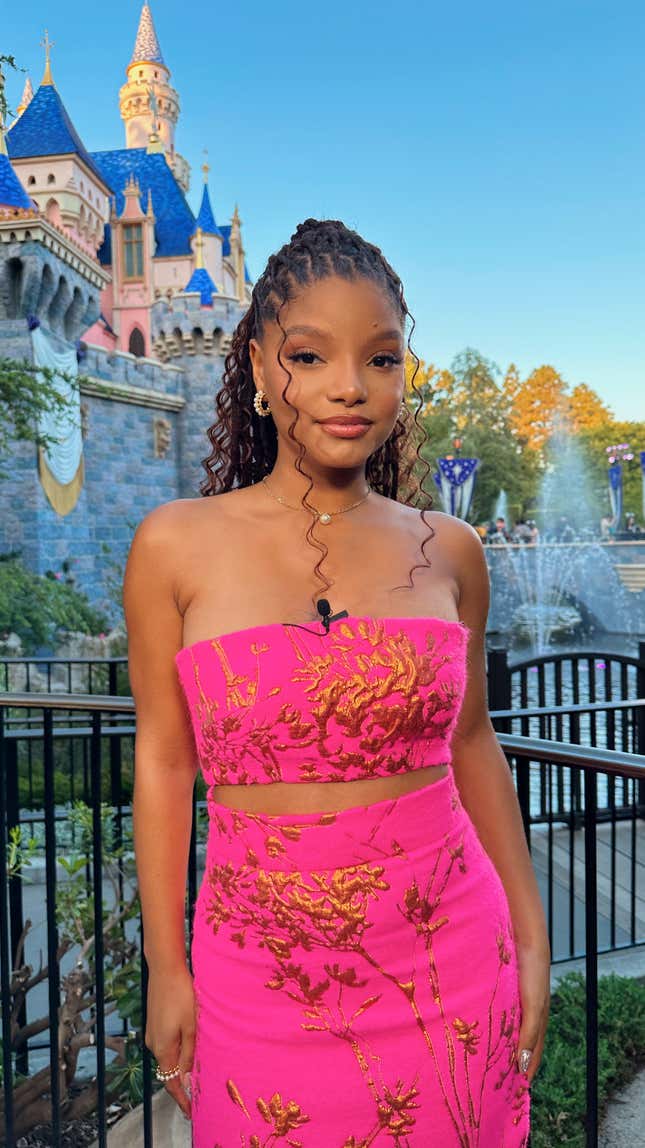 It All Started With A DM
"​​I remember going in my DMs and seeing it and just like freaking out, and I didn't know what to say," Bailey says of discovering a direct message from Serena Williams. "She sent a really nice message, something along the lines of 'I'm really proud of you, keep going.'"
Bailey said she was excited to receive a personal message from the tennis champ, someone she and her sister Chloe admire. She even poked fun at herself for being so beside herself.
"She's going to watch this and be, like, 'wow, she's a really big fan girl of me,'" Bailey laughed.
But what happened next is even more touching and proof that even stars of major motion pictures can be intimidated by a world-class tennis player who has won 23 Grand Slam singles titles.
Bailey says she responded to Williams' message, thanking her and complimenting her on her beautiful family. Williams kept the thread going, responding with her phone number – only Bailey hasn't gotten up the nerve to use it.
"I've been like too scared to text her because I'm, like, 'What? That's Serena Williams,'" Bailey said.
Bailey she finally got to meet Williams and her husband at the Met Gala, and was pleasantly surprised to learn that she is just as nice in person as she was in her DMs.
"My advice, always send a DM. It might just get seen," she said.
You can watch the entire clip here.




Read More: When Halle Bailey Got a DM From Serena Williams 2023-05-23 20:35:00