Adrian Newey has stated that Red Bull were "a bit of a joke of the pit lane" in 2005 prior to his arrival with the team, after he opened on the risk he took in leaving McLaren.

Newey has been integral in Red Bull's recent success through his role as chief technology officer in what is proving to be a very beneficial partnership.
But the dominance of this season's RB19 has been a long-time coming for Newey, who recently shed some light over the doubts he had about joining Red Bull nearly 18 years ago.
READ MORE: F1 guru Newey delivers huge WARNING about 2026 regulation changes
"I felt I needed a new challenge is the very short answer," he told the Talking Bull podcast when asked about his move from McLaren to Red Bull in 2005. "And also a little bit of unfinished business because when I first got into Formula 1 it was with a tiny team called Leyton House.
'The owner got thrown in prison'

"We were literally 50 people, but we had some decent results in 1988 and '90, we had a dry year [no podiums and therefore champagne] in '89. And the team was, I think, had a lot of promise. But basically the owner got thrown in prison which is never a good move. And the team fell apart.
"I then moved to Williams and on to McLaren, as you mentioned. And so moving to Williams and McLaren, I'm lucky enough to win races and championships with them, but they had won races and championships long before I joined.
"I think my contribution when I joined was to bring hopefully some design ideas and talent, but the infrastructure was all there. So the idea to then be involved in the team more or less from the start is quite appealing.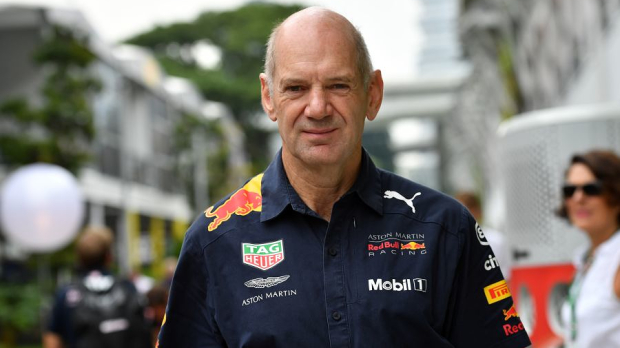 "And then Christian [Horner] made a habit of kind of always walking the other way down the paddock when I was walking in the morning or whatever…
"And David Coulthard who was with me at Williams and then McLaren obviously then moved to Red Bull. So I asked him about Red Bull and he said, 'oh they're a great bunch'.
"So I started to do a bit of looking at it certainly looked like Dietrich Mateschitz and everything that was going on in Austria looked stable.
"Frankly my concern was entrepreneur owners, having worked for Leyton House's entrepreneur owner who, yeah, that wasn't the best start.
"Entrepreneur owners typically in Formula 1 haven't had a great lease of life. They've come in usually the big bang lots of noise quite often then either lost interest or ran out of money.
Red Bull were a 'party team'

"So the important thing for me was what was Red Bull's kind of… were they going to be one of those fizz, bang and disappear, or were they in for the long haul?
"And certainly everything I could see and Red Bull was a proper growing company, Dietrich was clearly passionate about it. The opportunity then to, as I say, work with this brand new start up team who in fairness through 2005,…


Read More: Adrian Newey claims Red Bull were a 'JOKE' before he joined Formula 1 team 2023-05-25 19:57:00