Mick Schumacher has revealed his father, Michael Schumacher advised him to follow his own path growing up.
The 24-year-old's future in F1 is shrouded in uncertainty at present, having struggled to make an impact at Mercedes.
---
Mick is currently a reserve driver for the Silver Arrows but is behind the likes of Lewis Hamilton and George Russell.
There has even been talk of the German quitting the sport for good and pursuing a new challenge in life instead.
Mick hasn't yet clarified his intentions.
However, in an interview with Sky Deutschland, the youngster opened up on his father and the advice he gave him when he was a young child.
"I remember that I completely understood that dad was a racing driver, only that as a child I couldn't understand that he was number one," he said, referring to Schumacher's time in F1.
"Thanks to him I have now become a pilot and it would never have been possible without his advice.
"Despite everything, he never forced me to follow that path, in fact both he and my mother Corinna always let me choose."
Mick has long been hoping to follow in the footsteps of his father.
Schumacher is regarded as one of the best drivers to have ever graced F1, having won seven titles.
Only Lewis Hamilton has managed to get close, with the Brit currently having the same number of crowns in his trophy cabinet.
But Mick has struggled to live up to the comparisons, having been dropped by Haas for poor performances.
Mercedes did throw the 24-year-old a lifeline earlier this year by offering him a reserve driver role.
And Silver Arrows chief Toto Wolff recently insisted Mick would be staying with the team.
"Mick has a place here as a reserve driver – he is part of the family," he told Bild.
"We hope he stays in the role with us and we'll give him time in the car."
Wolff also acknowledged talks between Schumacher and Alpine by saying: "If he can get a seat with another manufacturer in WEC, in sportscars or somewhere else, he will always have this home base here.
"Whatever program he does on the side, he can stay with us as a reserve driver if it is also possible from the other side."
Regarding Schumacher, little is known about his condition today.
The German hasn't been seen in public since a skiing accident in the French Alps a decade ago.
Close friend Roger Benoit said recently the 54-year-old was a 'case without hope'.
And Schumacher's former Ferrari team-mate Johnny Herbert said last week that Benoit's update was 'horrible' to hear.
"There's never any news," said the 59-year-old.
LATEST DEVELOPMENTS: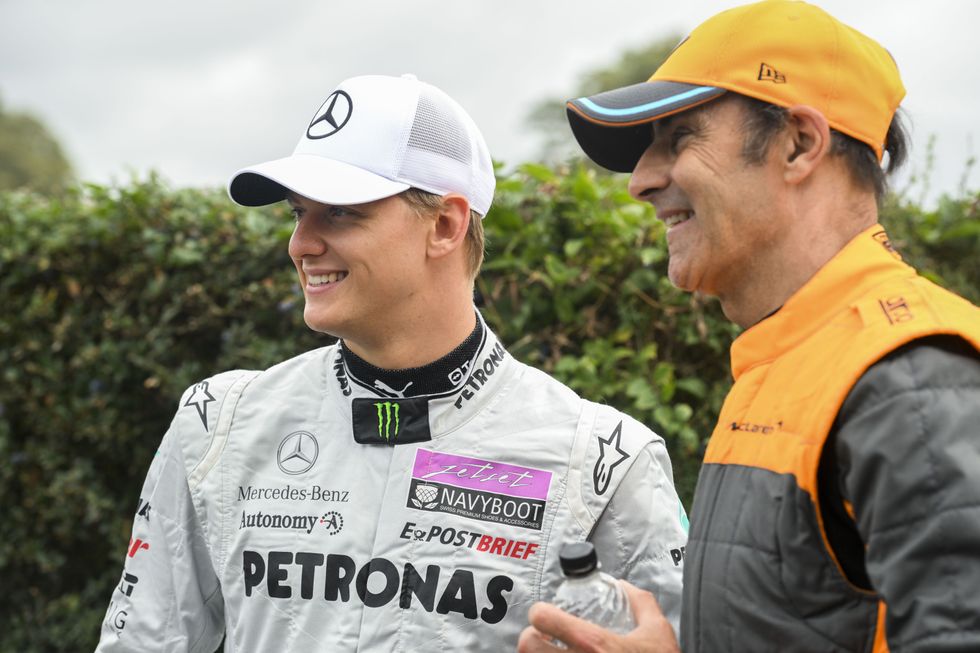 F1: Mick Schumacher has revealed his father told him to follow his own path in life
PA
"What we do know is we never hear any positive news.
"That's the horrible thought that he is still not able to be close to the Michael that we all remember. And that is very sad."
Herbert also revealed Schumacher's brother, Ralf, was 'very different…



Read More: Michael Schumacher's advice revealed by son Mick 2023-09-18 09:57:45